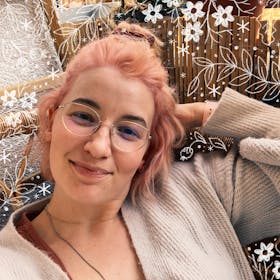 Hi, I'm Laura
I'm an illustrator based in Stuttgart, Germany with a soft spot for colours, flowers and the little things in life. I come from a family of artists and grew up between brushes, pastel chalks and canvas. Painting and drawing has always been a part of me.
After a few years as an UX-Designer at an agency I therefore decided in 2020 to freelance as an illustrator in part time.
Now I work with publishers and also accept private commissions. It all started with Finding the Little Things – my Instagram Account and Etsy Shop.
Apart from a few sketches with pen and paper my drawing process is entirely digital and created on an iPad.
You can find me on Instagram but to get in contact a mail will work best: